Your giving can forever change the lives of underprivileged people in Central Mexico
Central Mexico Mission Society, A Registered Canadian Charity
We are a Registered Canadian Charity that supports existing projects in Mexico. Central Mexico Mission Society registered as a Canadian Charity in 2006 in response to the need for Canadians to receive an official income tax receipt for their generous giving to work being done to eliminate poverty and spread the message of the Gospel in Central Mexico.

Specifically, we support the work that is being done by the Vineyard Ministry Central Mexico. Unless otherwise indicated in a donation, all donations directly support their main operation in the city of Mazatlan.
Vineyard Ministries Central Mexico
Our Local Ministry Partner
Vineyard Ministries of Central Mexico has been working in Central Mexico since it was founded by Fred Collom in 1978. It began with church plants in the State of Zacatecas with a heart to show compassion, and share the love and hope of Jesus. In 1995, a missionary team from Fresnillo began to build and outreach in Mazatlán. We have been given the gift of the love and grace of God through his son, Jesus. Our response is to reach out to the poor and marginalized peoples of Mexico and share that same message of love. It is not enough to just give food, nor to just offer prayers while ignoring a persons tangible needs. So each of our programs focuses on "feeding" the whole of each person. We feed their Body, their Mind, and their Spirit.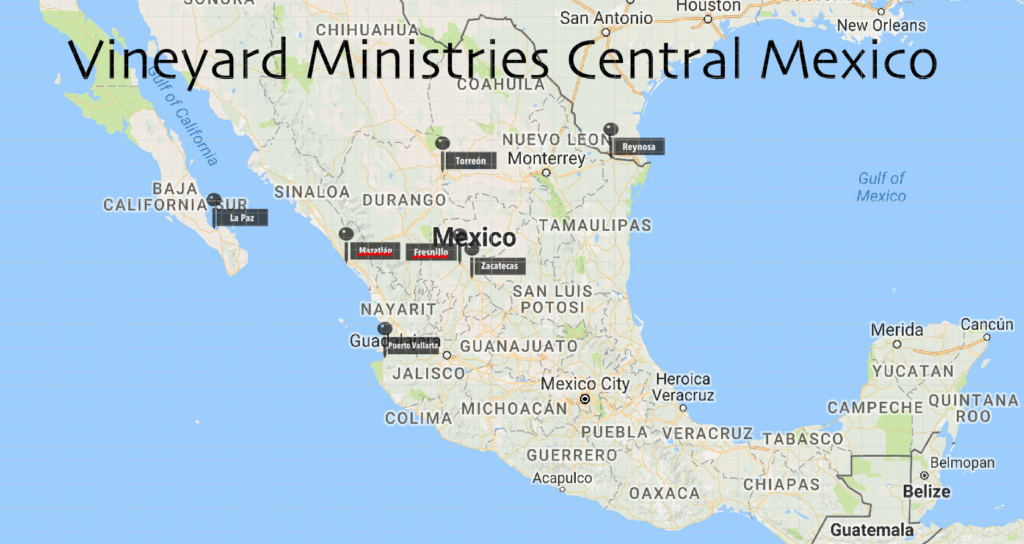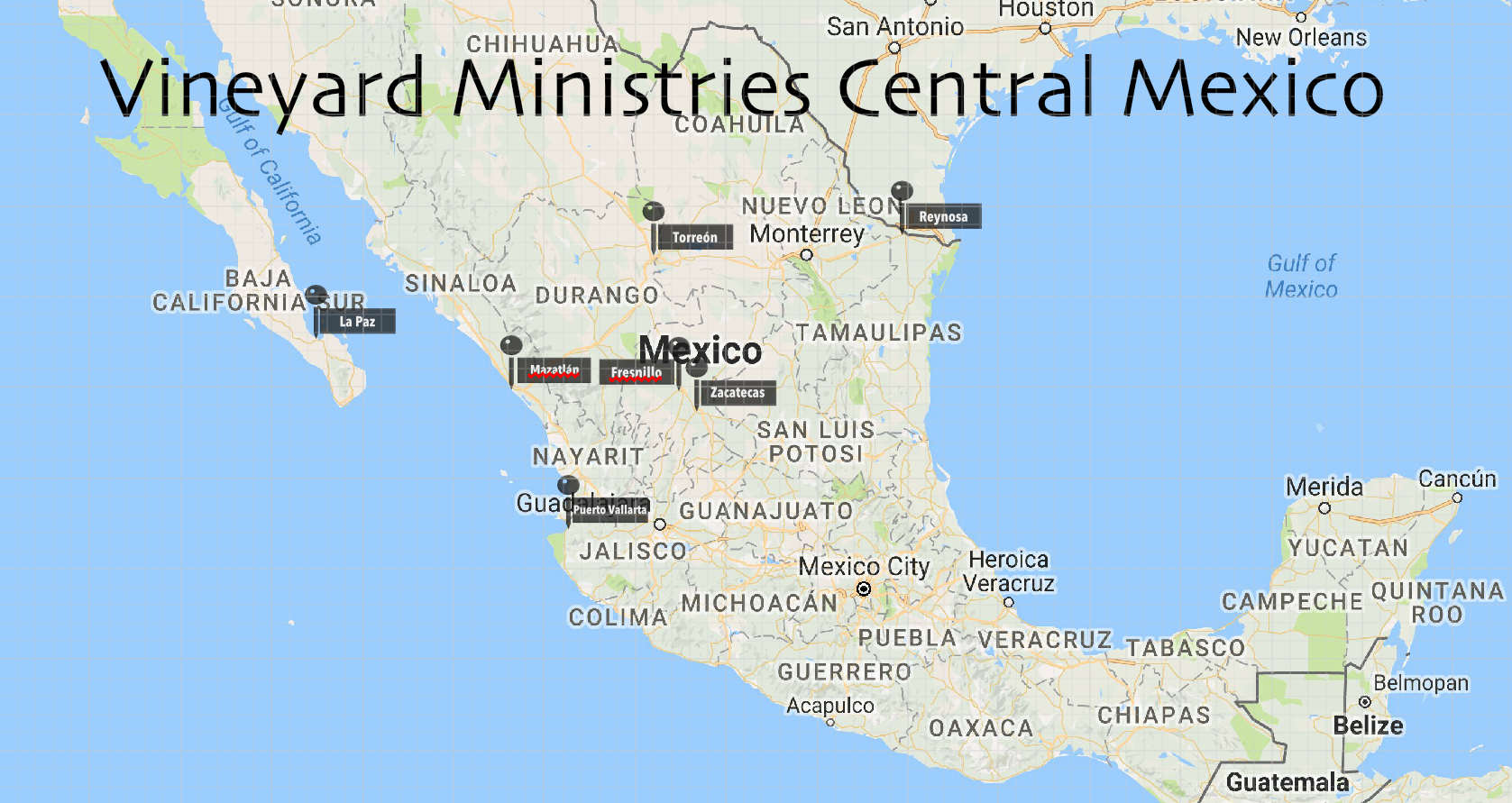 Vineyard Ministries Central Mexico is currently are supporting projects in the cities of Fresnillo, Mazatlán, Puerto Vallarta, Reynosa, Torréon, & Zacatecas.
Compassion Ministry to the City Dump
A dependable compassionate food ministry to those living in extreme poverty. The primary destination is the city dump, where we share food, water and love to the people who scrounge through the garbage to provide a living for their families.
Community Centers of Hope
Feeding their body with food, their mind with love and encouragement, and their spirit with the hope of Jesus. We have a vision to plant and build up thriving churches in all the colonias in each of the cities in which we operate. These church plants, which we call Community Centers of Hope, are a bright beacon of hope in these communities.
Child Sponsorship Programs
We have two different sponsorship programs designed to feed the whole of each child. Our programs are focussed on children in the 4 -14 age window whom we have the greatest chance to reach with the Gospel message and to develop a positive trajectory for their lives.
One of the most compelling reasons to get involved with the work of Vineyard Ministries Central Mexico is that you can easily connect wi th the projects at a personal level.You are invited to come to each of the cities and see the work first hand. If you sponsor a child, you are able to experience the programs we run for children and have an opportunity to meet your child.
Please contact for more information if you are interested in how you can visit or volunteer.